Energy Saving Heat Pump Wood Drying Kiln chamber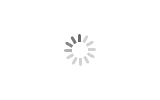 Energy Saving Heat Pump Wood Drying Kiln chamber
Chiqin

China

One month after receiving the money

30 sets per month
Heat pump drying Kiln is the latest generation of environmental protection and energy saving product. According to the principle of inverse Carnot cycle and air energy heat pump, the unit operates with power drive system, works with high temperature refrigerant cycle, absorbs energy in air through heat exchanger, and finally outputs high temperature hot air directly.It has the advantages of high efficiency, energy saving and no pollution and zero emission of the unit system work, which meets the environmental protection standards.
5 main systems of wood drying:
1.Heating System: High Efficiency and Energy Saving,Intelligent Temperature Control.
2.Humidification System: Precise Temperature Control,Atomization Humidification.
3.Dehumidification System: Efficient Dehumidification,Recovery of 60% Heat Loss.
4.Control System: Central Computer Control, Easy and Comfortable.
5.Circulating Air System: Positive Inversion, Three-dimensional Circulation, All-round drying.
The advantages of wood drying:
1.Environmental protection: non-polluting emission, in line with national environmental protection requirements.
2.Quality:Intelligent control, good quality and high yield.
3.Energy saving:energy efficiency is up to 350%, cost saving.
4.Durable:Using environmentally friendly materials, with a working life of more than 10 years.
5.Simple:Simple installation without special equipment verification.
6.Intelligence: Prefabricating curves to make wood drying easier.
How does Heat Pump Dryer Work?

The refrigerant is pressurized by the compressor, becomes a high temperature and high pressure gas (temperature up to 100 ° C), enters the heat exchanger (condenser) on the indoor side, and Refrigerant liquefaction releases high temperature heat to heat the air in the drying room. The moisture of materials in the drying room is vaporized and evaporated in the form of hot air, and the evaporated water vapor is discharged by the dehumidifying system to achieve the purpose of drying the material.
The condensed exothermic refrigerant passes through the throttle valve and becomes a low-temperature and low-pressure liquid. As the pressure suddenly drops, the liquid refrigerant which enters the evaporator will rapidly evaporates into a gaseous state through Continuously absorb low-level thermal energy from the surrounding air ,then the refrigerant refluxs to the compressor and go to the next cycle. In this way, The heat of the air by continuous refrigerant circulation is carried into the drying room and the temperature of the room is increased.
Working Principle
Most commercial timber can be dried as designed, such as as ash, pine, larch, birch, beech, elm, maple, oak or high moisture content wood. Users of wood drying kilns include housing constructions, furniture manufacturers, decking and flooring manufacturers, and other woodworking factories and companies for solid cloth hanger, wood photo frames.
...more