Easy Operation Timber Kiln Control System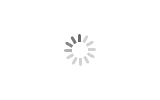 Easy Operation Timber Kiln Control System
Chqin

China

One month after receiving the money

150 sets per month
The kiln control system is divided into two types:semi-automatic control system and automatic control system according to the needs of users.They change the temperature and humudity of the kiln by instrument display and control valve.
The temperature is controlled by the change in the amount of vapor sne to the radiator,and the control of humidity is finished by spraying or wetting.The timing reversal of the fan can be achieved by changing the phase sequence of the three-phase power supply of the drag motor.
Italian Wood Drying Automatic Controller M800B
The equipment adopts Italian wood drying automatic controller M800B, which can accurately control the electric valve of heating system and humidifying system, switching quantity of humidifying actuator and start-up and shut-down procedure of positive and negative operation of circulating motor. Interface languages include English, Russian and other display modes.There are 80 benchmark procedures for wood drying in the automatic control instrument, which can also be programmed manually.The automatic controller can be installed far away from the drying kiln (not more than 100 meters) and centralized controlled by a computer.
The sensors and test pieces used in the control system are imported from the original.
The cable of the display output unit and the measurement system are all original components to ensure the accuracy of measurement and the long term stability of use.
Fully automatic control drying process has the following characteristics:
1.Selecting drying program according to tree species and specifications can realize automatic control of the whole process.
2.We can have the information of temperature,humidity,operation conditions of fan and motor during drying process any time we want.
3.We can get a certain point value at any time by water content measurement(there are 6 measurement points).
4.It can realize alarm of signal, light and sound.
Germany intelligent automatic control system Sunjewel A18
Intelligent touch screen wood drying kiln automatic control system, by the mainframe and 7 inch color touch screen composition. The main machine includes all measurement input and control output required by wood drying kiln. (no water box required)
1. MC measuring points of moisture content of wood: 8, automatic temperature correction for each measuring point.
2. EMC test points for wood balanced moisture content: 2. (wood chip or test paper)
The above MC and EMC measurement adopt special measurement module modified by laser, which can ensure long-term stability and accuracy of measurement.
3. Temperature measurement points: 2
The four-wire circuit with the highest precision is adopted for water content correction.
4. Electric control valve control output: 1 way.
The control valve output, using advanced no position feedback PID control.Use PID connection,Electric control valve without position feedback device must be used.This system is recommended for optimal control performance.(more reliable and cheaper than the feedback control valve with position)If the user USES an ordinary electric ball valve, only the on-off mode can be used. But its control performance is not as good as PID mode.
5. Dehumidifying window control output: 1 way.
The output is also controlled by the PID control without position feedback.Accurately locate the dehumidifier without position feedback signal.
6. spray steam control output: 1 way.
The spray steam control can be set to gap or continuous spray steam.
7. Fan positive and reverse control output: 2 channels.
Users can directly use this control system to control the operation of the fan, the fan commutation time can be set by users themselves.
Most commercial timber can be dried as designed, such as as ash, pine, larch, birch, beech, elm, maple, oak or high moisture content wood. Users of wood drying kilns include housing constructions, furniture manufacturers, decking and flooring manufacturers, and other woodworking factories and companies for solid cloth hanger, wood photo frames.
...more