Heat Pump Food Drying Kiln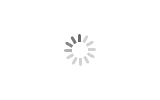 Heat Pump Food Drying Kiln
Chiqin

China

One month after receiving the money

10 sets per month
Heat Pump Food Drying Kiln takes advantage of the reversed Carnot
principle, absorbing the heat from around and sending the heat to the
materials which will be dried. This kind of dryer is mainly composed of
heat pump dryer and drying chamber. This dryer will be controlled by
touch screen controller, and the temperature can be adjusted. It has
low electric consumption.
Advantages of the Heat Pump Food Drying Kiln:
1. Heat pump dryer running cost is just as 40% of oil dryer, 50% of coal burning boiler, 30% of electric boiler.Heat pump dehumidification drying method of the closed cycle, saving costs; no exhaust waste heat emissions, no noise pollution, environmental protection;
2. The medium and low temperature drying method(15-50°C/60°C/80°C) is similar as nature drying.
3. During drying process material no deformation, no cracking, no-discoloration,no deterioration, and no oxidation.
4. installation and operation easily,just need connecting with drying chamber by wind pipe;
5. It is suitable for heating and solidification , and dehydration of raw materials,foodstuff industry ,agricultural products,aquatic products and so on.
Guarantee:
The machine is guaranteed for 12 months .Within 12 months under normal using and maintenance, if the machine has something problem ,you will get spare part for free . When there is problems after 12 months,you will get the cost price for accessories. You will also get technical support and service all the time.


Most commercial timber can be dried as designed, such as as ash, pine, larch, birch, beech, elm, maple, oak or high moisture content wood. Users of wood drying kilns include housing constructions, furniture manufacturers, decking and flooring manufacturers, and other woodworking factories and companies for solid cloth hanger, wood photo frames.
...more