High Frequency Vacuum Wood Carbonizating Kiln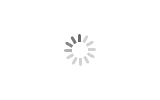 High Frequency Vacuum Wood Carbonizating Kiln
Chiqin

China

One month after receiving the money

10 sets per month
8 benefits of wood carbonization:
1.Material size is stable, not easy to crack, not easy to deform.
2.Clean air indoor, only absorbed, not released.
3.Strengthen the effect of oil decoration, make the products more beautiful and have better light sense.
4.The product senses are stronger, increase the plane stereoscopic effect.
5.Improve air quality and adjust indoor temperature and humidity naturally.
6. Increasing unit productivity makes it easier to make lumber and mill.
7. Reduce equipment loss, planer and sander efficiency is higher.
8.Reduce the cost of consumption and increase the efficiency of sculpture and grinding by at least 40%.
High Frequency Vacuum Wood Carbonizating Kiln
Characteristics of Wood High Temperature Heat Treatment Equipment
1.Powerful: Secondary drying, high temperature shaping, deep carbonization, health balance
2.High temperature shaping: improving the stability of wood geometric dimensions - Not easy to crack, not easy to deform
3.Color Change: Simple, Gorgeous, Uniform
4.Physical method: No chemical addition, low carbon, environmental protection, recyclable.
5.Physical replacement: Complete degreasing and sugar removal.
6.Unique technology: Coniferous water plate carbonized directly, without pre-drying.
7.Increasing production: Deep processing of wood is faster (carving, sanding, etc.).
8.Kindness and Friendship: Improving weatherability of wood and realizing physical preservation of wood.
9.Frontier learning:Pure France high temperature treatment technology.
10.Complete terrain: Wood Carbonization can be adapted to indoor and outdoor environments.
11.Control mode: Full automatic touch control, intelligent semi-automatic.
12.Heating mode: Electric heating, heat conducting oil boiler heating.
13.Circulation mode: Top-wind type and end-wind type.
14.Loading mode: Track type.
15.Transfer mode: Forklift truck, electric material truck.
16.Moisture control mode: Physical and electric.
17.Cooling mode: Natural and compulsory.
18.Waste gas treatment: Natural emission, passive dynamic condensation.
19.Effective volume: 5-100 cubic meters (actual loading).
20.Private customization: According to the user's requirements, 1 hour to issue a complete solution.
21.Civil requirements: only flat ground, no need for additional civil foundation.
Relevant parameters of TKD type wood high temperature heat treatment equipment

Patent and Certificate: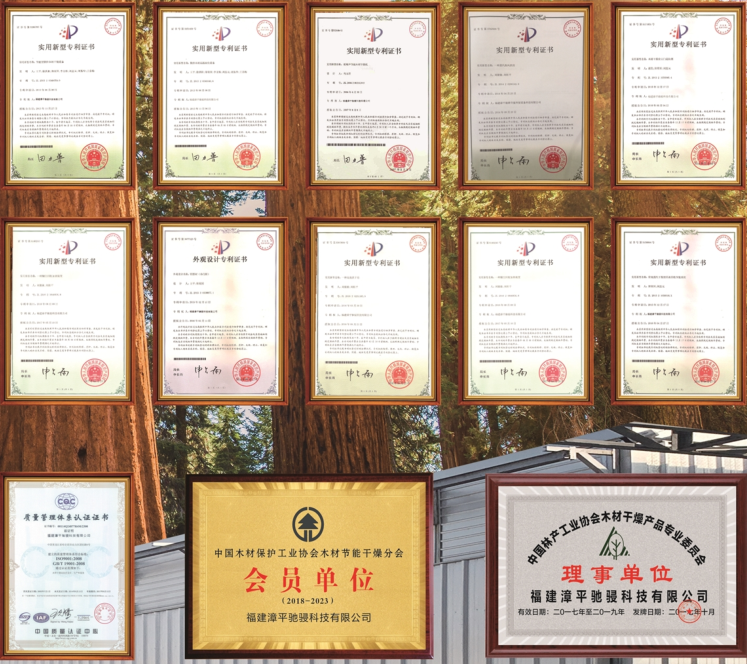 Most commercial timber can be dried as designed, such as as ash, pine, larch, birch, beech, elm, maple, oak or high moisture content wood. Users of wood drying kilns include housing constructions, furniture manufacturers, decking and flooring manufacturers, and other woodworking factories and companies for solid cloth hanger, wood photo frames.
...more