Heat Pump Wood Drying Kiln Dryer Without Boiler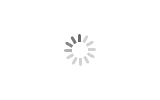 Heat Pump Wood Drying Kiln Dryer Without Boiler
Chiqin

China

One month after receivingthe money

30 sets per month
REPLACING BOILER,"0"ENVIRONMENT POLLUTION. SAVING TIME AND MONEY.
AUTOMATIC CONTROL FOR EASY DRYING
With advanced intelligent control system,no watch-over is needed.With
touch screen operation,automatic heating,intelligent spraying mist.,
forced damp elimination can be started with on press,thus to enable
precise control and high yield.
REMOTE CONTROL WITH MOBILE PHONE. SAFE PRODUCTION,NO OPEN FLAME. INTELLIGENT DEFROSTING TO ENABLE STABLE OPERATION
Heat Pump Wood Drying Kiln Dryer Without Boiler
The feature of Heat Pump Wood Drying Kiln:
Drying herb:
pseudo-ginseng, aniseed,RADIX MORINDAE OFFICINALIS, dendrobe, Chinese yam, glossy ganoderma, sea cucumber, honeysuckle, flower, fructus momordicae(Luo Han Guo), cassia, ginseng, ginger, maca, Chinese wolfberry, Chinese angelica root etc.
Drying agriculture products:
Dragon fruit flower, rose, chrysanthemum flower, mushroom, edible fungus, sweet potatoes, okar, white fungus, edible tree fungus, red pepper, Daylily, Agrocybe aegerita, henryst eudnera tuber, dried vegetables, baboo shoot, cassava, starch, tomato etc.
Drying fruit:
Longan, Litchi, banana, mango,date, waxberry, plum, lemon, raisin, artocarpus heterophyllus lam, kiwi fruit, dried persimmon, olive, candied fruit ect.
Drying food:
sausage, preserved pork, smoked fish, intestine and casing, rice noodles, noodles, beancurd sticks.
Drying seafood:
sea fish, squid, shrimp, seaear, trepan, cuttlefish, hippocampi etc.
Drying tea:
puer, red tea etc.
Drying incense:
inscense, mosquito incense etc.
Drying wood:
redwood, redwood furniture, bamboo products etc.
Main Features:
1, Energy saving
Adopt heat pump technology, absorb heat from air and recovery waste heat at the same time
Adopt close dehumidify + circulating drying type, saving operating cost;

2, Exact control temperature and humidity
The drying temperature can be easily controlled by PLC +Touch Screen control system.

3, Uniform drying
By using the forced ventilation function, there are partition sheet and fan motors inside the drying chamber to make sure hot air cycle, so the raw materials can be dried evenly.

4, The temperature: 10-75°C, Max 75°C, similar nature drying.

5, The baking plate dimensions and materials can customize as customer request.

6, Good drying quality.
During drying, the material does not craze, does not distortions, non-discoloring, never degenerate, non-oxidize, drying
completely, with good rehydration, keep nutrient content;

7, Safe and reliable operation
Automatic intelligent control, 24-hour continuous drying; Without waste gas and waste heat pollution,low noise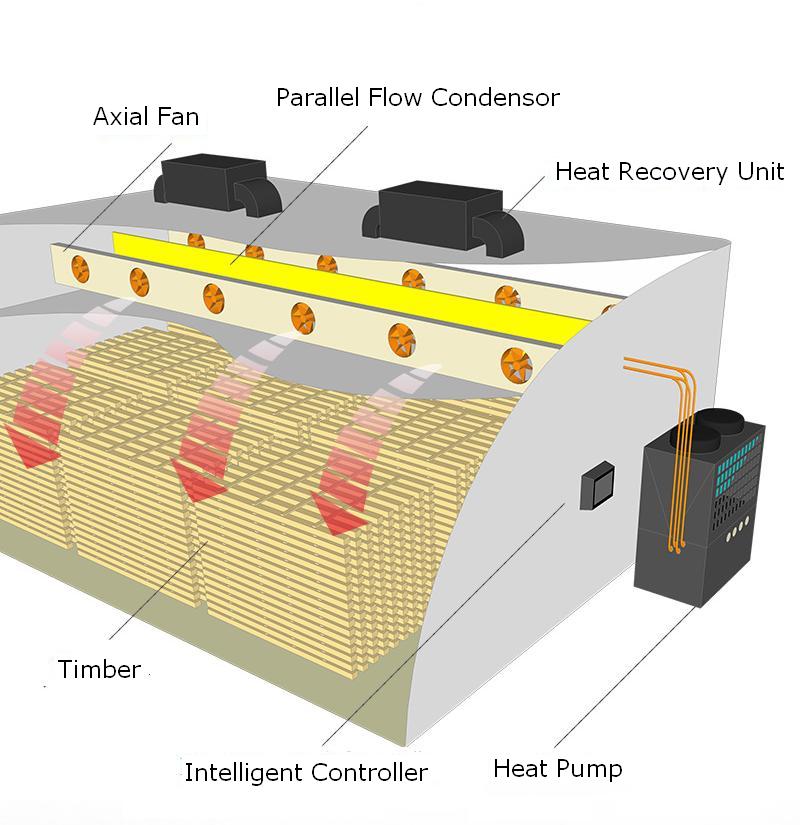 Patent and Certificate: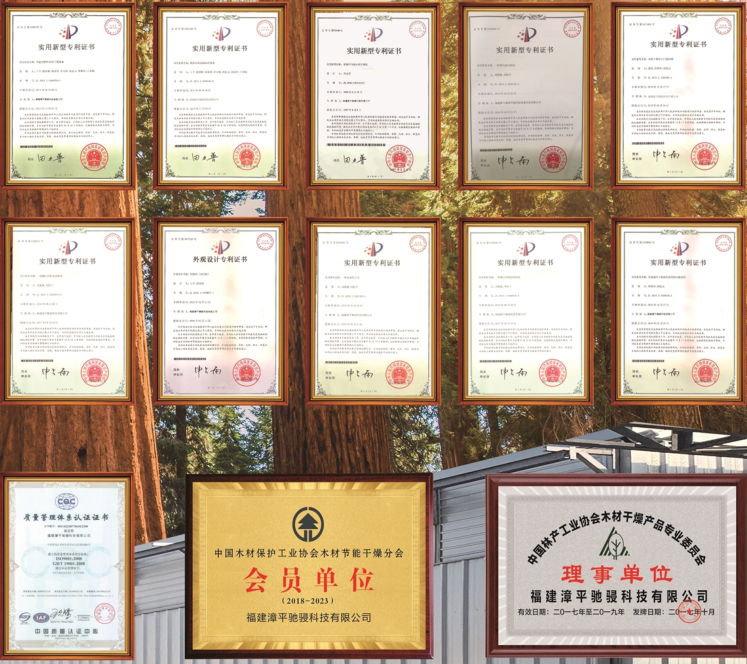 Most commercial timber can be dried as designed, such as as ash, pine, larch, birch, beech, elm, maple, oak or high moisture content wood. Users of wood drying kilns include housing constructions, furniture manufacturers, decking and flooring manufacturers, and other woodworking factories and companies for solid cloth hanger, wood photo frames.
...more