Energy Saving Heat Pump Wood Drying Kiln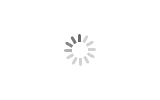 Energy Saving Heat Pump Wood Drying Kiln
Chiqin

China

One month after receivingthe money

30 sets per month
The inner and outer walls of the kiln are made of aluminium alloy plates.There are all-aluminium bidirectional high temperature and humidity resistant fans in the kiln.Mandatory follow-up dehumidification design,so that the material heating uniform.In addition, the rapid construction of kiln body is conducive to the rapid construction of factories and rapid commissioning.
The feature of Heat Pump Drying Kiln:
1.Large drying capacity:It can be designed according to customer drying demand of various types of structure row drying kiln.
2.Good thermal insulation:Three-layer thermal insulation,unique sealing design, holding thermal energy.
3.Easy to operate:Single open door, opposite open door and hanging door are three kinds of forms.The movement is stable and reliable.
4.Corrosion resistance:It's assembled by aluminum alloy frame and aluminum alloy plate.High strength and corrosion resistance
5.Flexible combination:it can be installed in combination, unified kiln door design, easy management.
Energy-saving Progress:
Fresh wood contains a lot of moisture which will continue evaporating in a certain environment. If water evaporates naturally, wood will shrink, crack, bend, deform and even ferment, which will damage the quality of wood products. Therefore, wood has to be dried on a controllable basis before made into wood products. The correct drying process can overcome the defects mentioned above, and enhance its mechanical strength andprocessability. It is an important technology-based measure to make reasonable use of wood and to add its values and a e primary and necessary procedure to produce wood products.

Energy consumption of drying wood accounts for 40-70% of the total of producing the wood products. The drying process wastes heat too much with the energy consumption of 30%. The energy cost in the drying process occupies more than 50% of the total drying cost. As imbalance between supply and demand of energy is increasing and the environmental problem caused by the atmospheric greenhouse effect is more and more severer, the wooden industry pays greater attention to the energy-saving wood-drying process. In the past twenty years, many drying technologies have been developed. Among them, the heat pump drying process has posted a better performance in saving energy.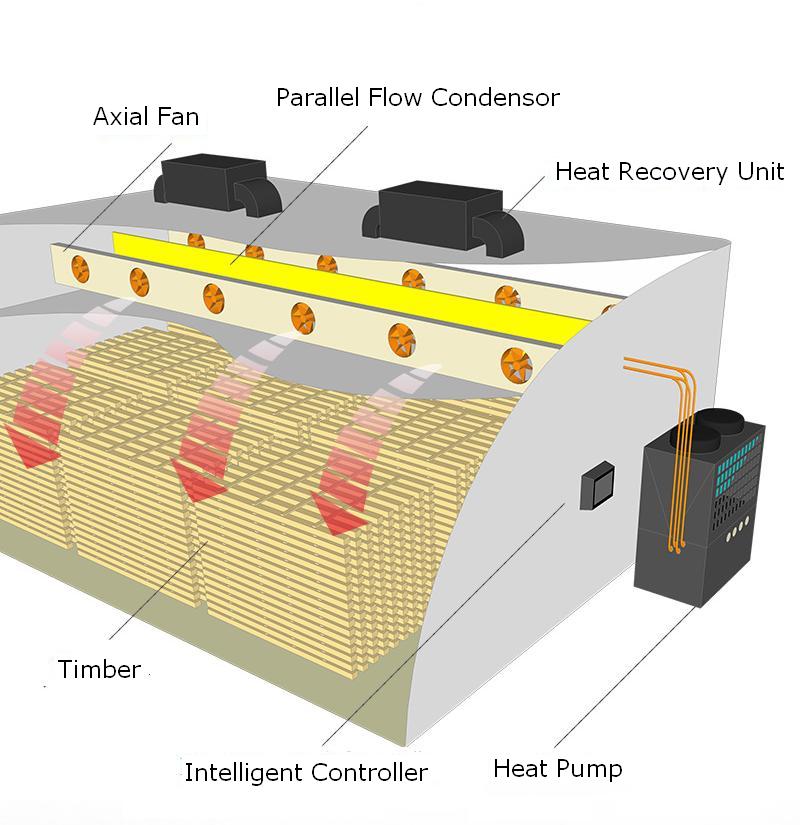 Most commercial timber can be dried as designed, such as as ash, pine, larch, birch, beech, elm, maple, oak or high moisture content wood. Users of wood drying kilns include housing constructions, furniture manufacturers, decking and flooring manufacturers, and other woodworking factories and companies for solid cloth hanger, wood photo frames.
...more