All Aluminum Alloy Wood Drying Kiln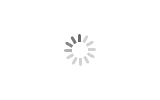 All Aluminum Alloy Wood Drying Kiln
Chiqin

China

One month after receiving the money

30 sets per month
Steam heating wood drying kiln uses the recycle steam as the heat source that keeps on decomposing, evaporating water content rate and lipid of the materials or the inner part of the products that need drying treatment so that the target of cleaning, drying and figuration can be achieved.
All aluminum alloy LJH wood drying kiln has advanced and flexible controlling methods and they are easy for operation. The controlling precisions of temperature, humidity and water content rate are high.It has good heat preservation performance to reduce steam loss.
• Aluminum alloy shell, stainless steel joint bolts.

• Stainless steel tubes are used for internal pipelines for drying kiln.
• Bimetal composite radiating pipes are used for radiator. The base tubes are made of stainless steel.
• High temperature durable motors, Aluminum alloy casting impellers and frames are used for recycle fan.
• Originally imported electric heating valves, spraying steam electromagnetism valves and dehumidifying motors.
• Imported controlling instruments and the sensors.
Guarantee
The equipment is guaranteed for one year.
1.We provide free spare parts and maintenance service if there is problem with the equipment in one year.
2.You need to pay for the spare parts and necessary maintenance service when there is problem with the equipment after one year.
3.Our company provides necessary wood drying technology and special technical service to meet the requirements of customers.
After-sale Services
Our company is in charge of the installation and debugging of the equipment.Our technical workers will finish it until all the equipment runs properly.
We also provide free technical training for the equipment operators.The operators will master the professional technology.
This is the main technical parameters of the wood drying kilns available.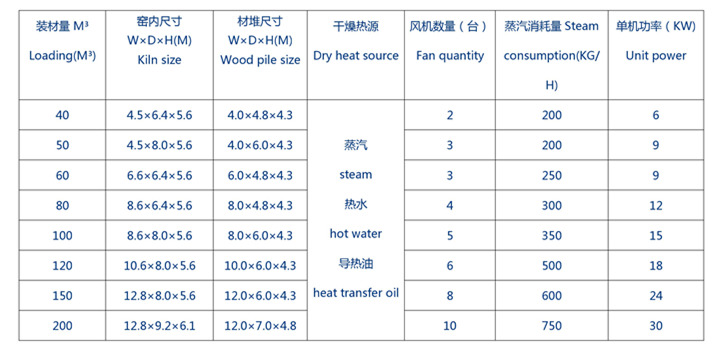 Most commercial timber can be dried as designed, such as as ash, pine, larch, birch, beech, elm, maple, oak or high moisture content wood. Users of wood drying kilns include housing constructions, furniture manufacturers, decking and flooring manufacturers, and other woodworking factories and companies for solid cloth hanger, wood photo frames.
...more