Steaming Kiln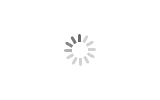 Steaming Kiln
Chiqin

China

One month after receiving the money

30 sets per month
The thermal media of LHJ Series wood drying kiln is hot water or steam.The wood drying kiln can dry all kinds of timber and all specification of wood.
The wood drying kiln has the advantages of high efficient energy-saving,safety reliable,short drying cycle,good drying quality and low drying cost.The drying kiln is widely used by all kinds of wood processing factories.It's suitable for the factories which manage wood products exporting.
The main Features of our wood drying kilns:
1. Simple structure ,easy in installation and maintation.
2. Adopting advanced famous brand components.
3. Running in a high automatization and intellectualization,no pollution
Kiln Control System
The kiln control system is divided into two types:semi-automatic control system and automatic control system according to the needs of users.They change the temperature and humudity of the kiln by instrument display and control valve.
The temperature is controlled by the change in the amount of vapor sne to the radiator,and the control of humidity is finished by spraying or wetting.The timing reversal of the fan can be achieved by changing the phase sequence of the three-phase power supply of the drag motor.
Heating System
The heating system is composed of electromagnetic heating valve.
The heating system can meet different drying requirements from medium-low temperature schedule to medium-high temperature schedule with its strong heating power.
Spray System
The spray system is composed of spraying valve, high-pressure pump, stainless steel spray pipe.
The spray pipe is made by stainless steel so that the carbon steel pipe's drawbacks of heavy corrosion and short service life can be effectively avoided.
Air Circulating System
The optimum model of kiln is adopted with circulating fans located on the upper side of the kiln. The fan is aluminum molded with big air volume and high efficiency. The electrical power for a single fan is only 3.0Kw so that the energy consuming and the drying cost can be substantially lowered.
This is the main technical parameters of the wood drying kilns available.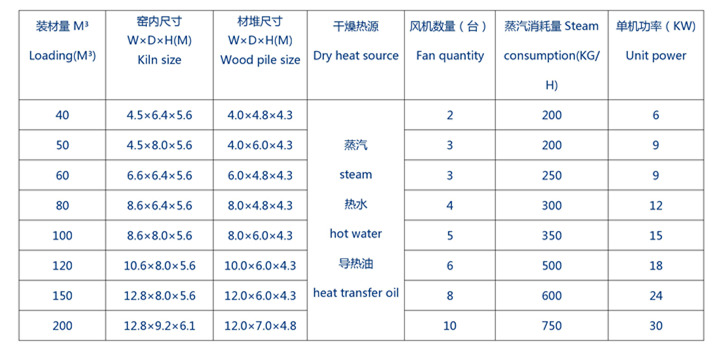 Most commercial timber can be dried as designed, such as as ash, pine, larch, birch, beech, elm, maple, oak or high moisture content wood. Users of wood drying kilns include housing constructions, furniture manufacturers, decking and flooring manufacturers, and other woodworking factories and companies for solid cloth hanger, wood photo frames.
...more