Stainless Steel Food Drying Kiln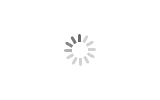 Stainless Steel Food Drying Kiln
Chiqin

China

One month after receiving the money

30 sets per month
Hot air circulation drying kiln adopts noise elimination and thermal stable axial flow fan and automatic temperature control system. The entire circulation system is enclosed to make that the efficiency of the drying heat kiln increases from 3~7% of the traditional drying kiln to 35~45% of the present one. The highest heat efficiency can be up to 50%. The successful design of CT-C hot air circulation kiln makes that the hot air circulation drying kiln in our country reach the advanced level in the world.
Features:
1. Most of the hot air circulates in the inner Carton, high thermal efficiency, saving energy.
2. Use the forced ventilation effect,adjustable points of boards in Carton, material dry kiln.
3. The heat source is steam or hot water.
4. The noise is small, smooth operation. The temperature can be automatic control, easy installation and maintenance.
5. Wide application for various materials,.It's the general drying equipment.
Applications
This drying kiln is suitable for the material and product hot solidification and dry de-watering in the pharmaceutical, food, farming, side-product, aquatic product, light industries and others industries. Such as: Sweet potato, powder, de-watering vegetable, dried fruit piece, sausage and so on.
After sales services:
Our machine is installed and tested well before delivery. You can operation the machine immediately after received machine.
If you don't know how to use the machine,we will offer you free training until you can use machine freely.And If there is still have any question, please contact us by Email, Skype, Phone any time you need.
Most commercial timber can be dried as designed, such as as ash, pine, larch, birch, beech, elm, maple, oak or high moisture content wood. Users of wood drying kilns include housing constructions, furniture manufacturers, decking and flooring manufacturers, and other woodworking factories and companies for solid cloth hanger, wood photo frames.
...more