Natural Gas Drying Kiln For Wood Dryer Machine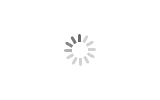 Natural Gas Drying Kiln For Wood Dryer Machine
Chiqin

China

One month after receiving the money

30 sets per month
Kiln drying is a standard practice in wood production mills and serves to efficiently bring green lumber moisture levels down to "workable" range–moisture content levels that will not end in the myriad of problems that can be caused by excess moisture levels in wood.
These problems include warping and twisting in dimensional lumber, binding or kicking during machining, buckling or crowning in an installed wood floor, and adhesive failures in finished products.
Natural Gas Drying Kiln For Wood Dryer Machine
When trees are felled and brought to a lumber mill, the first step is usually to debark and sort the logs by species, size or by end use. Logs destined for wood flooring, for example, are then sawn into rough boards of the required dimensions. These are often edged or trimmed for length before they are dried.
Drying can be done either by air or by kilns, which use circulating heated air to more rapidly remove the excess moisture from the wood. Each charge (or kiln load) is sorted by species and dimensions to optimize the process and to ensure that the final moisture content levels are even across the charge. After the wood has reached the correct moisture level for that species, it is sent through the planer and planed to its final dimensions, sorted to grade and shipped out. For wood flooring or other specific end products, the wood is typically shipped to a manufacturer for further planing, processing, and finishing. Mills and manufacturers alike invest time, money and training into their drying processes to provide optimal grade products at the correct moisture levels for their customers.
So if the wood leaves the kiln at the required moisture content level, the moisture content process is complete. Kiln drying is only the first step of a wood product's life-long interaction with moisture. Kiln drying significantly reduces the moisture content of green lumber, but there's more to be considered.
Maximum drying temperature 110°C
Kiln Housing Stainless Steel or All Aluminum or Masonry
Insulation Fiber Giass 100mm to 200mm
Gate System Sliding lifting kiln door
Control System LIGNOMAT Fully Automatic Control System
Stainless Steel Probes Wirebound and Wireless
Fans Axial Fans 800mm/1200mm,Reversible
Heating Source Hot Water
Main Features:
1, the kiln uses all aluminum plates, beautiful, anti-corrosion, zero loss of thermal energy.
2, no ferrous metal in the kiln, prolong the service life of the kiln, reduce the overall cost, improve the practical efficiency.
3, easy to install
4, easy to use, daytime firewood, trim, scrap, scrap, sawdust, shavings can reduce costs, electric heating at night, safe and convenient, but also fully automatic control.
5, concentrated on the many advantages of fuel-wood, electric heating.
6, in order to achieve environmental protection, dust removal devices can be installed according to customer needs, and the smoke can be removed to remove harmful substances to meet emission standards.
7, the amount of loading can be divided into 40 cubic meters, 50 cubic meters, up to 200 cubic meters, can also be designed according to the actual needs of customers for your equipment.
Related parameters:
| | |
| --- | --- |
| Type | wood drying Kiln |
| Heating Methods | wood heating ,gas heating ,electricty heating |
| Power | 10kw-57kw |
| Shape | container style |
| Capacity | 30-200 cubic meter |
| Heating wood thickness | 5cm-10cm |
| Certification | CE/ISO |
| Weight | 1000kg |
| Power supply | 220V/380V/415V 3 PHASE 50~60HZ |
This is the main technical parameters of the wood drying kilns available: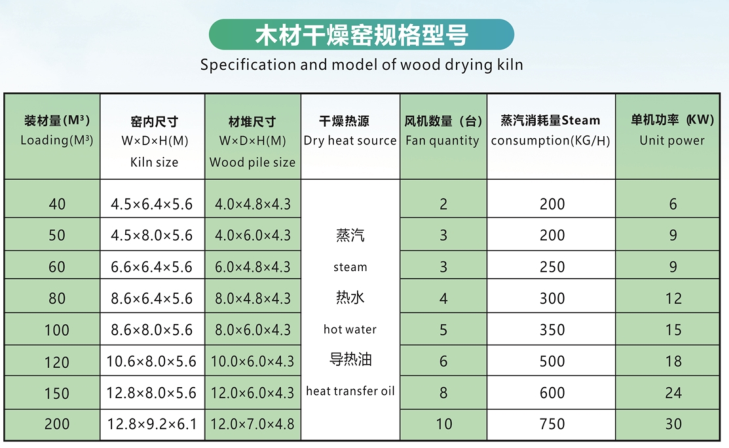 Kiln Control System
The kiln control system is divided into two types:semi-automatic control system and automatic control system according to the needs of users.They change the temperature and humudity of the kiln by instrument display and control valve.
The temperature is controlled by the change in the amount of vapor sne to the radiator,and the control of humidity is finished by spraying or wetting.The timing reversal of the fan can be achieved by changing the phase sequence of the three-phase power supply of the drag motor.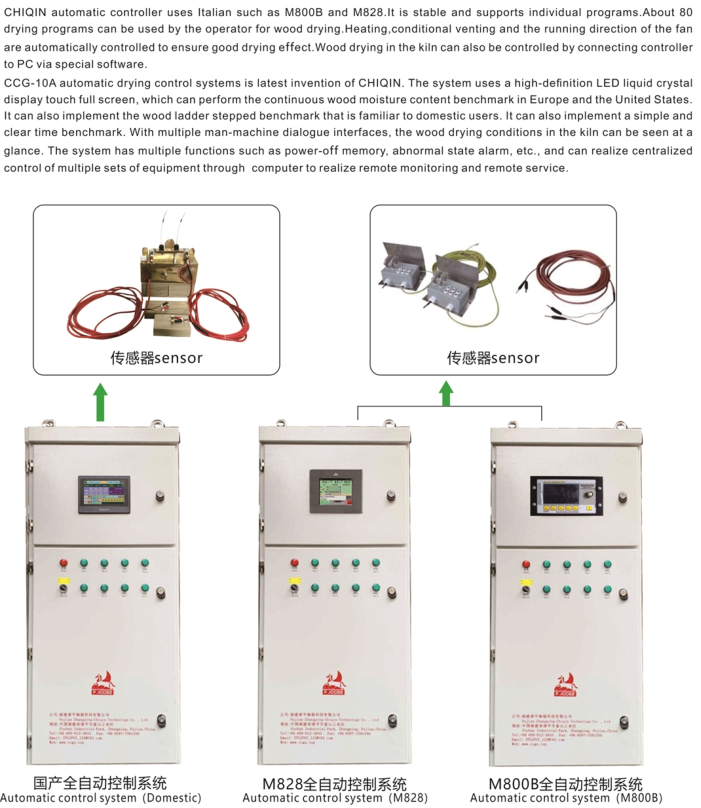 Heating System
The heating system is composed of electromagnetic heating valve.
The heating system can meet different drying requirements from medium-low temperature schedule to medium-high temperature schedule with its strong heating power.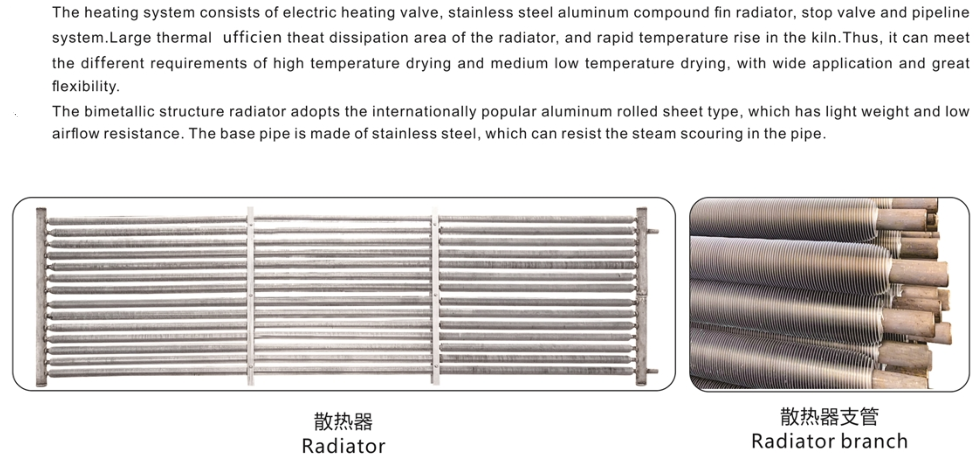 Spray System
The spray system is composed of spraying valve, high-pressure pump, stainless steel spray pipe.
The spray pipe is made by stainless steel so that the carbon steel pipe's drawbacks of heavy corrosion and short service life can be effectively avoided.
Air Circulating System
The optimum model of kiln is adopted with circulating fans located on the upper side of the kiln. The fan is aluminum molded with big air volume and high efficiency. The electrical power for a single fan is only 3.0Kw so that the energy consuming and the drying cost can be substantially lowered.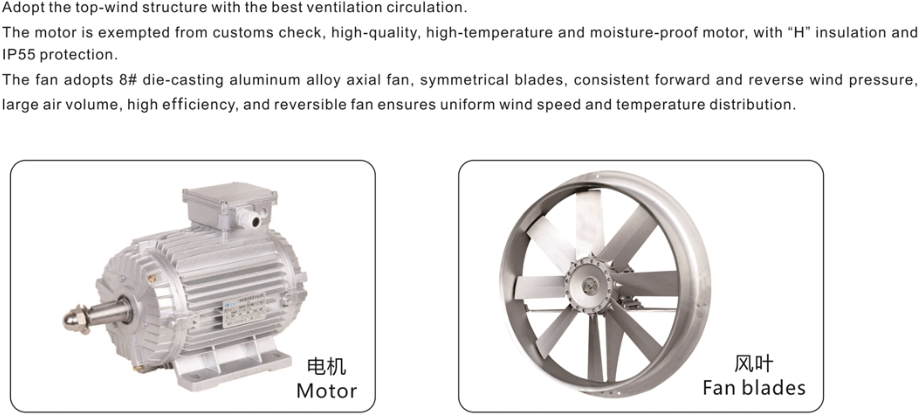 Patent and Certificate: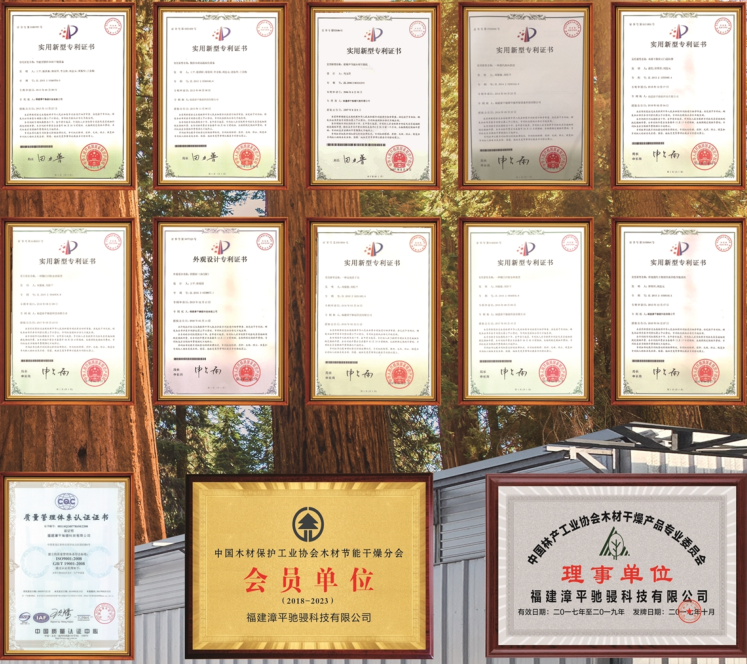 Cooperation Case: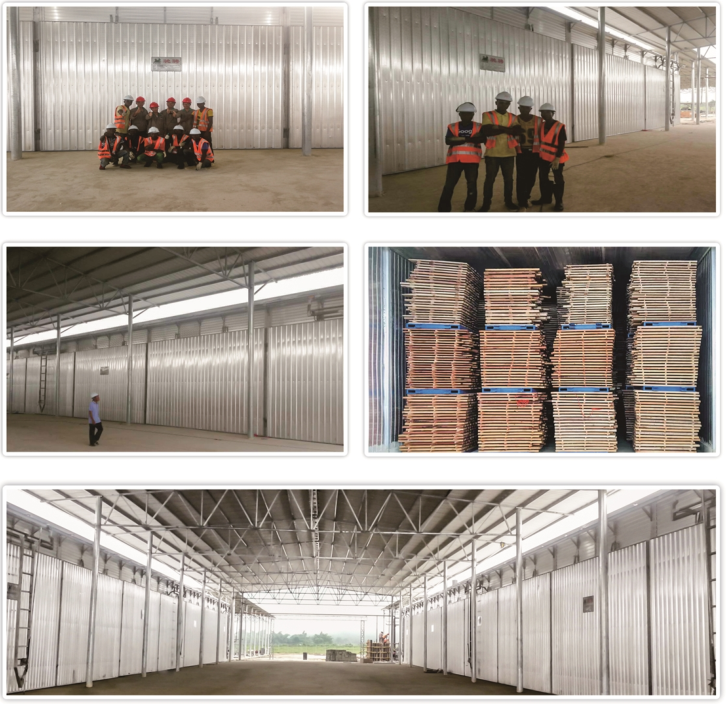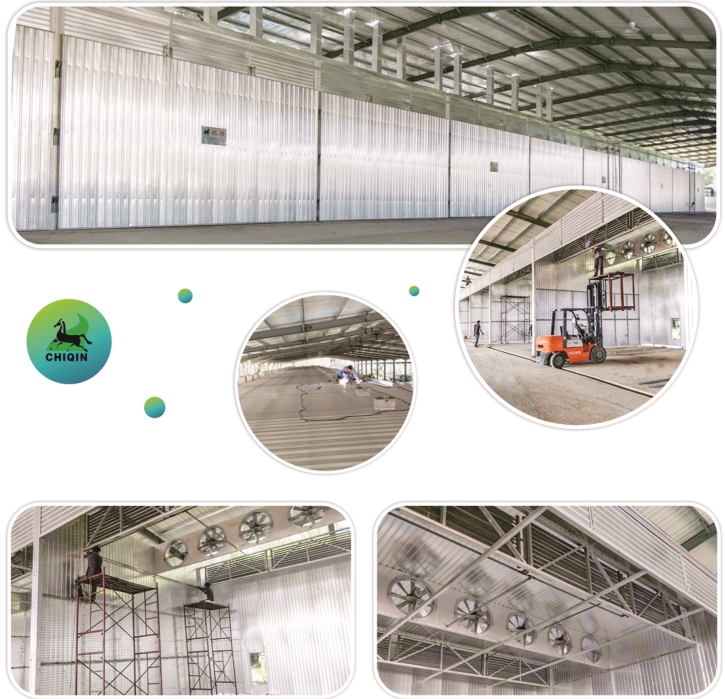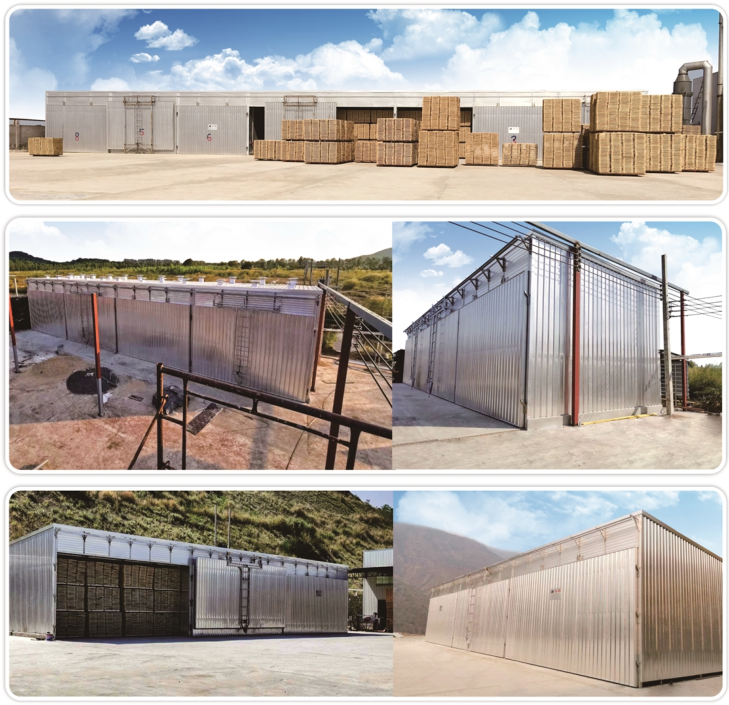 Most commercial timber can be dried as designed, such as as ash, pine, larch, birch, beech, elm, maple, oak or high moisture content wood. Users of wood drying kilns include housing constructions, furniture manufacturers, decking and flooring manufacturers, and other woodworking factories and companies for solid cloth hanger, wood photo frames.
...more