3-layer Net-Belt Veneer Dryer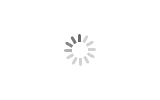 3-layer Net-Belt Veneer Dryer
Chiqin

China

One month after receiving the money

10 sets per month
Purpose:183A 3-layer Net-Belt Veneer Dryer is a main mequipment to produce plywood.It is mainly used to dry veneer of plywood.
Characteristic:
1.This machine adopts centrifugal blower and radiator of steel & aluminum composite type.
2.The blower is mounted on the top of machine and it has the features of large air volume and stability.
3.The radiator has the features of good wind resistance and large heat radiating area.
4.The heating air blower is mounted at each side of the machine. When the heated air flow comes into the special spray tanks, they could be sprayed evenly onto the veneer surface with high speed. So that the veneer could reach perfect moisture content and get almost the same moisture content on both sides of veneer.
The Technical Parameters of 3-layer Net-Belt Veneer Dryer:

Most commercial timber can be dried as designed, such as as ash, pine, larch, birch, beech, elm, maple, oak or high moisture content wood. Users of wood drying kilns include housing constructions, furniture manufacturers, decking and flooring manufacturers, and other woodworking factories and companies for solid cloth hanger, wood photo frames.
...more