Automatic Wood Drying Kiln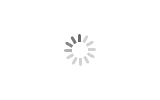 Automatic Wood Drying Kiln
Chiqin

China

One month after receivingthe money

30 sets per month
We produce unique drying equipments series products combining local timber characteristics and absorbing advanced technologies and equipments at home and abroad positively.The drying kilns are hot selling in wood processing industry at home and abroad.
The thermal media of LHJ Series wood drying kiln is hot water or steam.The wood drying kiln can dry all kinds of timber and all specification of wood.
The kiln control system is divided into two types:semi-automatic control system and automatic control system according to the needs of users.They change the temperature and humudity of the kiln by instrument display and control valve.
Chiqin digital drying EMC automatic control system of wood drying kiln adopts advanced on-line measurement and control technology of moisture content, It can effectively make heating, ventilation, dry and wet air exchange device and spray steam device of drying kiln.And make the whole drying kiln into a perfect closed loop high-tech system.It can monitor the drying atmosphere and the drying process in the kiln at any time, and control the parameters of the drying medium in the kiln according to the moisture content of the wood in the kiln and the information of the material species, so that the whole drying process is always in the best condition. So as to achieve high efficiency and low consumption.
Intelligent touch screen wood drying kiln automatic control system, by the mainframe and 7 inch color touch screen composition. The main machine includes all measurement input and control output required by wood drying kiln. (no water box required)
This system is recommended for optimal control performance.(more reliable and cheaper than the feedback control valve with position)If the user USES an ordinary electric ball valve, only the on-off mode can be used. But its control performance is not as good as PID mode.
This is the main technical parameters of the wood drying kilns available.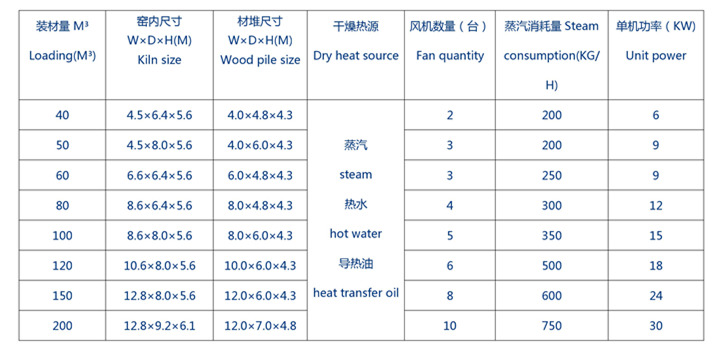 Most commercial timber can be dried as designed, such as as ash, pine, larch, birch, beech, elm, maple, oak or high moisture content wood. Users of wood drying kilns include housing constructions, furniture manufacturers, decking and flooring manufacturers, and other woodworking factories and companies for solid cloth hanger, wood photo frames.
...more